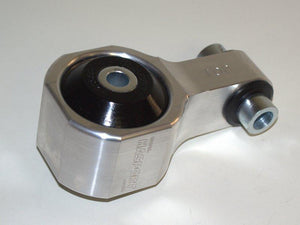 2006-2011 Civic Si Rear Engine Mounts
FDRR-62A
Hasport Billet Motor Mounts are offered individually to complete any swap you need.

Hasport mounts are offered with your choice of Polyurethane Insert:

    * 62A – Street
      The softest and most streetable of the options.
    * 70A – Race
      Perfect combination of performance and durability. Good for aggressive street and light track.
    * 88A – Extreme Race
      Where nothing but the most aggressive will do. Built for track not for street, will transfer engine vibrations.