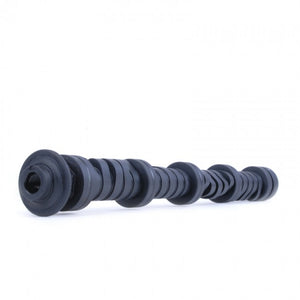 Tuner Stage 2 Camshaft - R18
SK2_ 305-05-0075
Gain an extra 10+ hp with Skunk2's Tuner Series Stage II Camshaft for the Honda R18, our premier line of high-performance camshafts for Honda's R18A1 engines. Tuner Series Stage II Camshafts are designed to optimize horsepower and torque on mildly modified engines and are the result of Skunk2's years' worth of drag racing and road racing efforts. No other line of high-performance camshafts even comes close to Skunk2's Tuner Series.
Skunk2 camshafts deliver unparalleled power as a result of continual, extensive development and testing. By utilizing advanced manufacturing techniques and the latest computerized simulation and modeling equipment, Skunk2 camshafts are able to deliver maximum power across the entire powerband. Skunk2 designs and tests all of its camshafts in-house to ensure the highest quality and performance. Each camshaft is new, not regrind, and manufactured from high-strength, hollow, iron-alloy cores featuring cutting-edge profiles. All Skunk2 camshafts are ground to exact specifications using state-of-the-art CNC cam grinding machines equipped with cubic-boron grinding wheels and feature hardened, wear-resistant lobes and surfaces.
Skunk2's Tuner Series Camshafts for R18A1-based engines feature Fast Ramp and AMAX profile technology, which increases overall performance and results in unmatched response from idle to redline. AMAX technology simply maximizes the area under the lift curve but without compromising reliability or valvetrain stability. Skunk2's profiles feature more duration than competitors' at lifts above 1mm, resulting in greater efficiency and more power. And thanks to Fast Ramp, the same technology used in Formula One racing, seat timing is reduced, which results in additional cylinder pressure and more torque but without compromising valvetrain longevity. The Stage II R18A1 camshafts utilize the stock VTEC economy lobe. This mean you do not sacrifice MPG while cruising, your MPG will remain the same under cruse loads. The Stage II cam also provides more lift and duration, and is a drop in cam that requires no spring or retainer upgrade. To extract the utmost power a tuning device such as Hondata would be required.